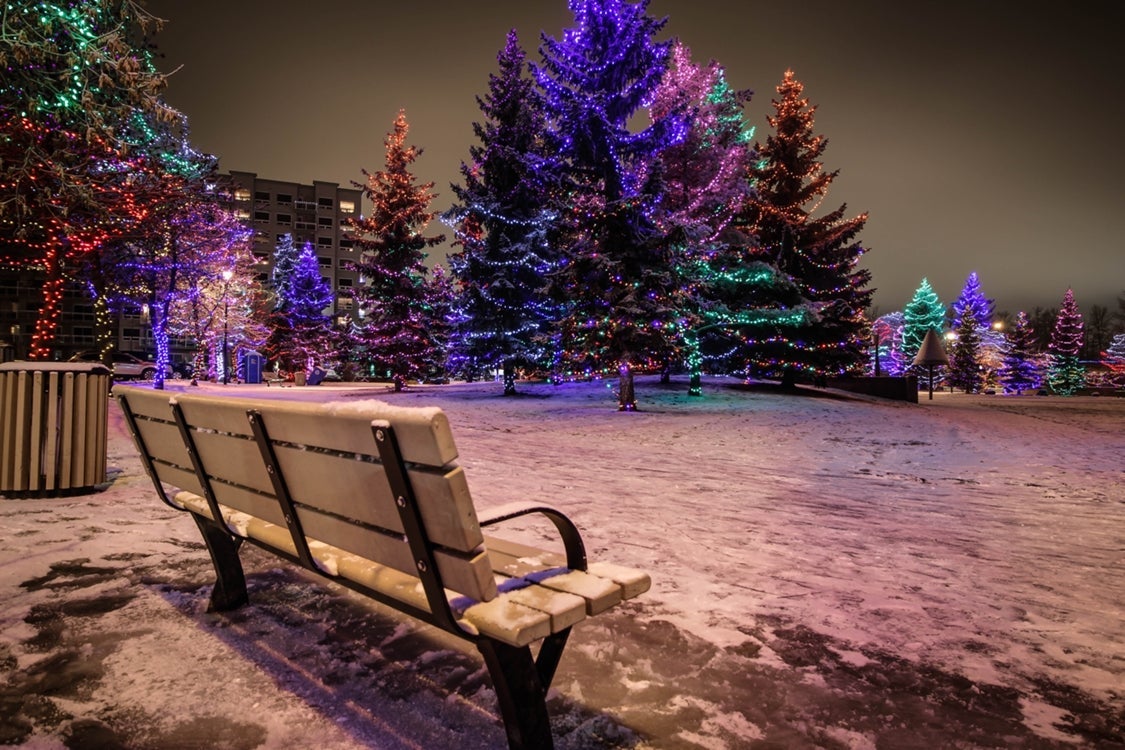 Central Park in Spruce Grove is one of the neatest areas that Spruce Grove has to offer. It's nestled among one of Spruce Grove's best trails systems, and is walking distance to the Grant Fuhr arena, The Lions Club Log Cabin, skate park, Kingsteet mall that hosts Perks Coffee House, Frontline Fitness, John Kenneth Hair Studio and a host of other businesses.
One of my favourite things about Central Park, is that in the winter time they decorate all the trees around the circle with over 150,000 Christmas lights and flood the circular walking path so that You can skate around with family and friends while enjoying the lights and a hot beverage of Your choice. 
Every year on December the 1st they host the grand Christmas tree light up with a ceremony and festivities that are followed by fireworks. 
If You live in the Spruce Grove community or even if You're just passing by, I recommend spending some time in the Spruce Grove Central Park and enjoy the relaxing atmosphere and Christmas cheer :)