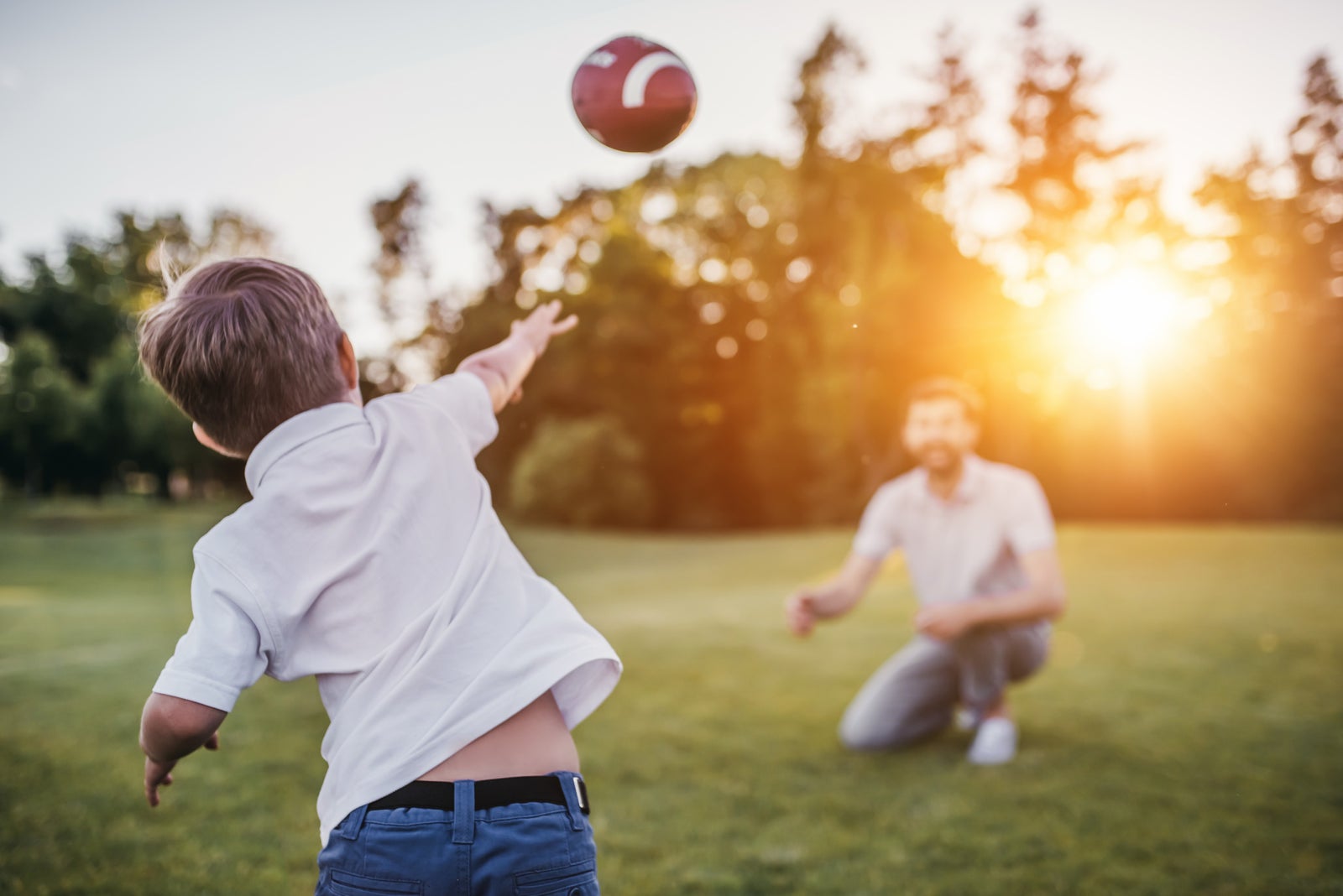 Stumped on what to do for Dad this weekend? Check out my list of activities and ideas for inspiration on your fathers day this weekend. Whether you're looking for your dad or your partner, I've got you covered!
The Sentimental Route
If your Father/Partner is a big marshmallow at heart this may be the list for you. Any parent can understand how fulfilling it is for your kids to express their appreciation through sentiment. Check out a few ideas I have on awesome sentimental gifts/activities that are sure to pull his heartstrings.
Re-creating Family Photos
This is a fairly popular Fathers Day/Mothers Day gift and easily the most entertaining of them all. This works best for siblings going in on it together. Find a funny old photo of you and your siblings and simply try your best to re-create it. Be sure to find similar clothes, background, and facial expressions. Feel free to look for inspiration via google images and prepare yourself for a good laugh.
Old Traditions
 Dig deep into your childhood memories to recall a tradition only you and your Dad shared. Maybe every Tuesday after supper you would go for strawberry ice-cream together. Or whenever the weather was just right you'd get up early to fish together. Take the time to relive any activity you may have only done together.



Customize It 
 Wallets, watches, shirts, mugs, ties, anything you can think of, you can customize! You could use a photo, personal sayings, nicknames, or a small meaningful message. This is a perfect option for giving a heartfelt meaning to a material gift - especially if he is due for a new wallet (almost every dad is). 
Get Outside
 For the Dads who would much rather be camping; check out a few local spots to spend time outside with the Man who taught you the ways of the woods. 
Chickakoo Lake
Located just North of Stony Plain, Chickakoo Lake is a recreational park with light hiking/biking trails, fire pits, a small play park, and quite obviously ... a lake! This is one of my favourite spots to take my family. Bonus tip, bring along kayaks or canoes if you have any. This is an awesome lake to get out and spend time with family members of all ages! Chickakoo can be accessed by going north of Highway 16 on Highway 779. Then head west on Township Road 534 and follow the signs into the park. 
Jubilee Park
Jubilee Park is an awesome spot to go if you are looking to stay closer to town. Located at 510 Grove Drive, Jubilee offers play structures, a splash park, disc golf, and multipurpose trails. This would be especially ideal for a family with young kids but is still a great option for an older crowd as there is a big open field to play all kinds of sports and picnic tables to set up lunch. 
Happy Acres U-Pick - Fathers Day Float
June 15th-16th, Happy Acres Farm is having a Fathers Day Float! Enjoy some delicious ice-cream floats all weekend. Happy Acres U-Pick Farm is located at 1-52225 RR 273. You can find more information on the Happy Acres U-Pick Facebook Fan Page. 
Last Minute Gift Ideas
 Moms are easy - chocolate, wine, & flowers. Done. But Dad?! There's 2 days until Fathers Day and you've got nothing? Stress no more. I've got you covered. 



Dad's Like Chocolate Too
So you dropped the ball on the gift. Dad's like chocolate too! Pick him up a bottle of his drink of choice and grab him a couple of his favourite snacks. In my opinion, gifts you can eat are always the best!

This is quite possibly the most underrated gift of all time. As nice as it is to receive something heartfelt and sentimental, what's better than getting to pick out exactly what you want for your day?! Stop by his favourite shop and don't forget to pair it with a card. 
Last Stop - Canadian Tire
Ok - so we don't want to do a gift card and Dads on a diet. We're left with our final option. Canadian Tire. They have a great online selection of gift ideas in different prices ranges so you can look for what you'd like from the comfort of your own home before you head in-store to pick it up. 
I hope I was able to give you some inspiration. Be sure to keep an eye out for any potential fire bans, and stay safe this weekend. Thanks for reading and enjoy celebrating Your Dad this Fathers Day Weekend!