Canada Day is right around the corner and as a proud Canadian, I have 5 different ways you can celebrate this year!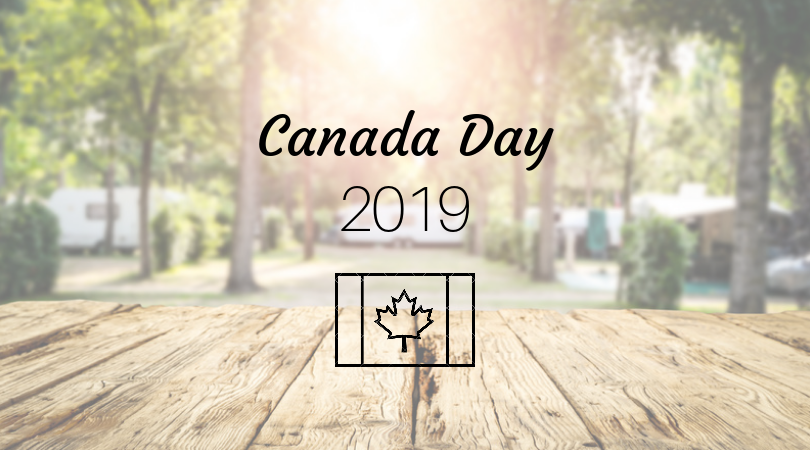 We live in a community with lots of outdoor activities during the holidays, so I thought I would list a couple of local things you can do with your family to celebrate
Canada Day
this year! Read below and be sure to check out the official 
Spruce Grove
 and 
Stony Plain
 websites for more information.
Jubilee Park, located at 510 Grove Dr., hosts all of Spruce Groves Canada Day festivities. I've listed transportation options and scheduling below so you can prepare for your day at the park! Don't forget your bathing suits for young kids as the splash park will be open. Dogs are allowed but strongly suggested not to attend. Fire pits will be closed all day. If you'd like to get a view of what Canada Day at Jubilee Park looks like, check out my video below.
Walking - Map out where the park is from you, pack a bag, put on some sunscreen and walk on over. 
Biking - The park is bike friendly! There will be a manned bike lock up & many bike racks.
Drive - There will be limited parking available with shuttle services at the Greystone Centennial Middle School this year. Limited wheelchairs available with this service. 

Park & Ride - The town provides a free park and ride which will run every 20-30 minutes. The school buses accommodate strollers and service animals only. All the park and ride locations are listed below.
-Spruce Grove Alliance Church
-St. Marguerite/St. Thomas School
-Tri-Leisure Centre
-Agrena 
-Spruce Grove Composite High School 
-St. Peter The Apostle Catholic High School
9-11am - Pancake Breakfast
9am - Community stage
10am - All tents and workshops go up
10am-8pm - Ken Morrison Splash Park
11am - Canada Day Ceremony
11am - Awards of Excellence
12-7pm - Ninja Warrior Course (14+)
12-7pm - Dock Dogs Water Show
4-11pm - Beverage Tent (18+)
7-11pm - Mainstage Entertainment 
11pm - Fireworks
If you are in the Stony Plain area head on over to Heritage Park for
Canada Day
!
From 10am-3pm they will have a number of different activities going on. This is the perfect spot for families to get out and enjoy the weather. Heritage Park will have a number of things to do including;
-Street Performers 
-Show & Shine Car Show
-Circus
-Citizenship Ceremony 
-Art Walk
-Food Trucks
-Kids Activities
Looking to enjoy the day without the crowds? Throw a Backyard BBQ with family & friends! Toss up some red and white decor, prepare some snacks and serve some drinks. This is one of my favourite ways to celebrate in the comfort of my own home!

What better way to celebrate our Country than to get out in nature and appreciate its beauty. We have lots of nearby hiking trails in the Spruce Grove/Stony Plain area. Check out some of my favourite spots below.

-Willow Park
-Chickakoo Lake
-Wagner Natural Area
-Clifford E. Lee Nature Sanctuary
-Louis Hole Centennial Provincial Park  
Head over to Greenbury. Bring a blanket, something to sip on, and good company while you watch the big annual fireworks show hosted at 11pm! The fireworks go off near Jubilee Park. Keep in mind they usually block off the roads during this period so check out some transportation options above. Grab a babysitter or bring the kids and kick off summer in Celebration of our Country!

I hope I could give you some inspiration for your
Canada Day Celebrations!
Be sure to stay safe, always check for fire bans, and stay hydrated in the sun. Thanks for reading &
Happy Canada Day!